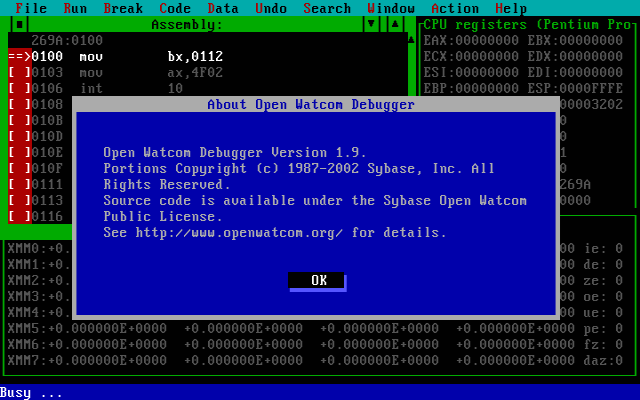 Open Watcom Debugger 1.9

To run WD.EXE you need a lot of memory,
don't forget to include HIMEMX.EXE and JEMM386.EXE
in CONFIG.SYS as a device.
a mouse driver, like CuteMouse is useful too.

Download the debugger from here: wd.zip.
As a bonus here is my latest custom SETUP.DBG file, grab it!